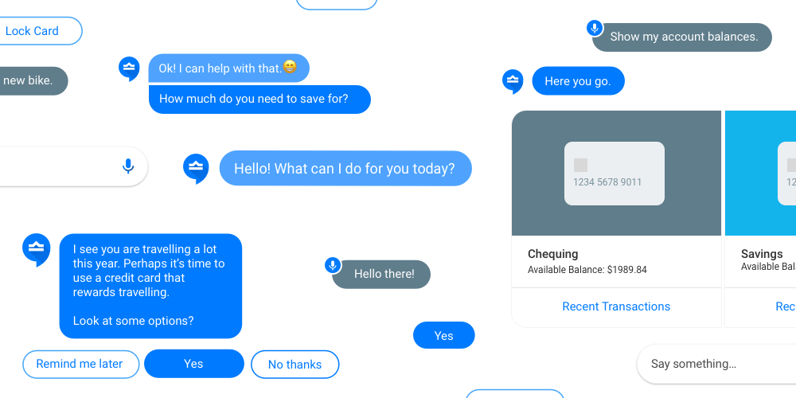 Last week, we shared our tips for attracting the evolving digital banking customer.
This time around, we're listing out what steps to take to retain your customers.
There's a lot you can do to increase customer loyalty and consistently provide seamless customer experiences. Here are the steps we've compiled to keep in mind.
Step 1: Empower and educate your employees and customers.
Your customer experience first starts with your employee experience. If your employees aren't informed or don't have the resources they need to do their jobs well, they won't be set-up to provide a phenomenal customer experience. In fact, according to the 2016 Employee Engagement Benchmark Study by the Temkin Group, companies that are leaders in customer experience have "1.5 times as many engaged employees as customer experience laggards."
To enhance your employee experience, make sure they are:
Trained with financial knowledge and technology needed for their job.

Easily able to access relevant information or answers to their questions when interacting with a customer.

Satisfied with their overall employee experience in their role

and

with the company.
And don't forget to educate your customers on the financial information and knowledge they want from you. An Accenture study on The Digital Disruption in Banking, showed that 67% of millennial customers are interested in having their banks provide tools and services that help them create and manage their budget.
Don't confuse your customers wanting financial information with you providing financial jargon and unnecessary information that they won't find useful, or worse, won't understand. Simplify the information and share it in a way that they'll find enjoyable and helpful.
Step 2: Build customer trust through personalized experiences.
Trusting customers are returning customers—that's a given. But what can you do to build strong, trusting relationships with your customers to have them keep coming back? Or, refer people they know to use you? According to the "Trust in Banking" report by Javelin Strategy & Research, trust from banking customers is broken down into two areas:
Reliability

: The ability for a financial institution to say what they're going to do and deliver on the products and services that will make the customers' lives easier.

Goodwill

: The intrinsic factor that financial institutions prioritize the customers' needs. They care for the customer and not just about pushing the company's products and services.
Step 3: Balance being consistent with making iterations.
Customers want consistency but they also want personalized changes in their overall banking experience.
Don't be afraid to make changes that will better their experience. On that same note, if you're making changes with the only purpose to do something different but haven't involved your customers in the conversation, reconsider what you're doing.
In order to iterate on a digital solution, ask your customers for feedback and make changes that reflect on what problems they're facing and how you can help solve them.
Then test the change, get more feedback, and repeat.
Step 4: Combine user experience and financial psychology.
User experience isn't just about changing the colour of a 'sign-up' button, hoping it will translate into more conversions. It's about understanding the behaviours and thought process that go behind decisions your customers make.
The great thing about financial institutions is that you have historical customer data to go off of. You can look into what drives their behaviour and how they interact with your apps and services.
It's inevitable that their needs will change, but providing a seamless user experience with well thought-out design is a huge step in the right direction to retain them.
If you found this article useful and want to hear more about what digital banking has in store, check out our eBook, The Future of Digital Banking: Turning User Experiences into Life Experiences.