Not too long ago, I thought that the only people who could make it in a startup were the super-savvy ping-pong-playing coffee-fueled coding geniuses of the world.
I wasn't sure how a routine-oriented sometimes-introverted rational optimist like me could thrive in startup life—especially without ever having binge-watched Silicon Valley on HBO.
Last summer, after I finished my undergrad studies, I wanted to challenge myself (cliché, I know). I knew that I wanted to pursue a role in the tech world as I'd had the privilege of working with great brands like Apple and Tesla. Still, there was something mysterious about startup life that kept me on edge. Even with friends in the startup scene, I wasn't sure about what to expect of it all or how I would fit into the equation.
That's why when I found the following words on the Aequilibrium careers page, I couldn't help but laugh:
"You don't have to be crazy to work here.
We'll train you."
So naturally, when I signed on the dotted line and walked into my first day at Aequilibrium last fall, I anticipated being greeted with operational manuals, instructional videos, informational seminars, and group training activities.
Instead, I was welcomed with recommended readings from our CEO's bookshelf, a spoonful of cookie butter (if you haven't had any, it's a life changer), a neighbourhood walk, a frisbee, and tickets to a full-day end-to-end design and development workshop so I could better understand the role and challenges of everyone on my team.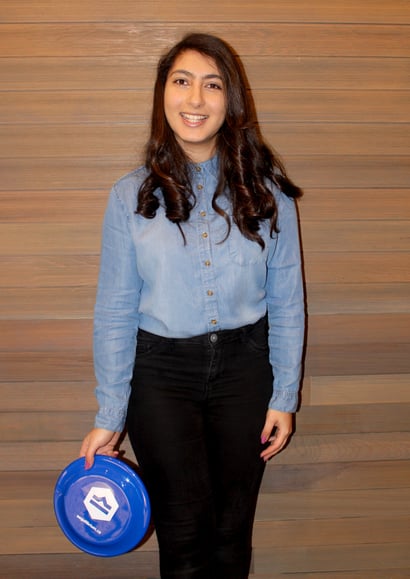 In 150 days of being here, I've learned that there's a lot to get excited about "beyond the job description" and that there's a lot to learn beyond the training that's provided.
So, after a few initial months at Aequilibrium, this is what I've learned:
Lesson #1: Google calendar invites are your best friend.
I like to plan an itinerary for every vacation I take. I research restaurant reviews on Yelp before I commit to a reservation. I pre-plan my "spontaneous" getaways at least two weeks in advance.
Truth is, I like a little bit of certainty in my life (okay, maybe a lot).
When I started working at Aequilibrium, the first thing I recognized was how much everyone trusted in the power of a Google invite and used it repeatedly to organize their day and manage their time and energy. I always thought that startups operated with a certain degree of organized chaos, but from the inside, it's a different reality. Even though I'd heard so much about the "multiple hats" you wear in these organizations, I recognized that this didn't come from doing everything at once. Rather, I learned the discipline to manage my own time and energy, while also welcoming ambiguity so that when a new and exciting project came down the pipeline, I was ready to take it on.
Lesson #2: Learning sometimes has to start with un-learning.
If you work at a tech company, you probably know everything and anything about the waterfall method and agile development.
150 days ago, that wasn't the case for me. Instead, the first time I got a deep dive into waterfall and agile methodologies, I had to work extra hard to get TLC's rendition of "Don't Go Chasing Waterfalls," out of my head.
So what? The point is, there was a lot I didn't know and some of what I did know required me to learn it in a new way or be able to change the way I was applying that knowledge. There's a poster hanging on the wall by my desk and it says, "The only way to win is to learn faster than everyone else."
For me, learning fast and winning came from putting away my pride and accepting help from everyone on my team, so I could open myself to new ways of sharing and gathering information that I hadn't previously considered. This brought me to my third realization.
Lesson #3: Perfection isn't always the endgame.
In entrepreneurship, perfection can be a snoozefest. I learned pretty early on that I couldn't learn from perfection. I learned the best when things got messy or confusing and I had to find a new approach to make things work.
The best part about learning from real life and not just operational manuals is that real life is messy and confusing. It confronted me to think differently. In the past 150 days, I've had the opportunity to not only follow best practices, but to create my own—even if those ideas came as a result of failing once (or thrice). This time, so I could learn to fail better and to succeed better.
Lesson #4: Teamwork makes the dream work.

We're in the business of building a dream into a reality. This wouldn't be possible without everyone on the A-Team bringing their ideas and passions together every single day to do their best work and to inspire me to do the same. The energy is contagious (and if you couldn't tell by now, so is the love of cookie butter.)
I am extremely grateful to work with a team of the best dreamers and do-ers at Aequilibrium.
Lesson #5: Cookie butter, not cookie cutter.
In 150 days, more than anything else, I've learned that there's no "cookie cutter" mold for the perfect startup experience or the perfect startup candidate. It came down to being curious, persistent, and challenging the status quo.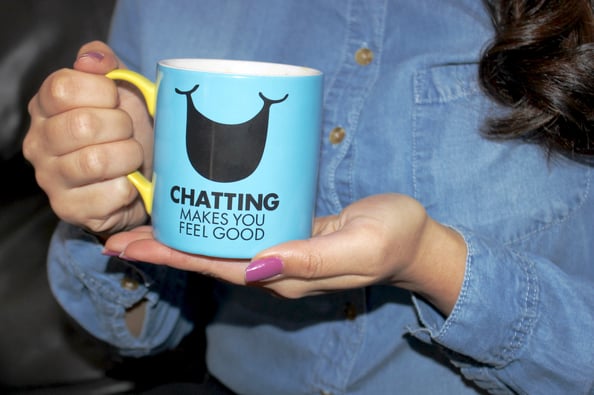 Going forward, I'm looking for more awesome book recommendations, industry events, members to join our ultimate frisbee team, and mentors so I can keep elevating the skills that I've learned.
Drop me a line if you have any ideas.

Here's to the next 150 days!