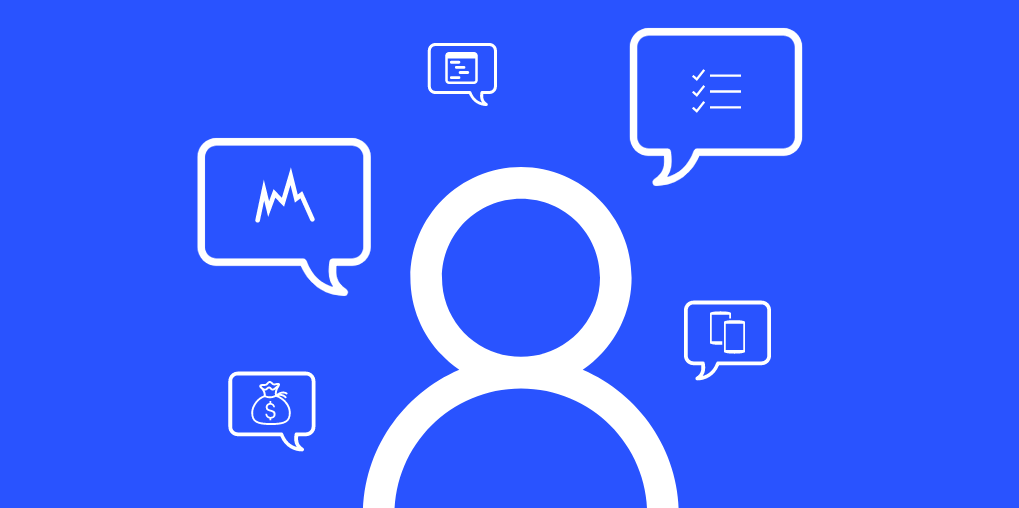 User experience—we all want to build digital solutions that provide great UX, but how do we do that? Where do we get started? How do we make sure that creating a great experience doesn't get lost along the way as the project moves forward?
At Aequilibrium, we help our clients build digital financial solutions that revolve around the experience of the user. So, we've compiled a checklist on the who, what, where, when, and why of building great UX.
𝥀 Research
Do your due diligence and put your research cap on. The more information you have, the better.
Competitors → Who are your competitors and what are they doing to solve the same problem? Yes, you want to create something unique and innovative, but you don't have to reinvent the wheel.
Customers → What do your customers want? Do you have existing customer research or surveys that will give you insight on what issues need solving? This will be a great starting point to show what you're trying to solve.
𝥀 Plan
Buyer personas → Narrow down your customer base by developing buyer personas and user stories. What's their age, gender, buying patterns? Who are the people that will be using your digital solution?
User flows → What's the path your user will follow to complete any action on your digital financial solution? Whether that's completing a transaction, transferring funds, sending a message—map out as many flows you can think of to understand what the experience for the user will look like. In the user flow, pinpoint any key activities that you know your users will definitely need. That way, you can prioritize and eliminate any usability obstacles that might pop up throughout their journey.
KPIs and role delegation → Don't forget to plan your KPIs. Get every team member across the varied departments (design, marketing, engineering, etc.) in one room and assign everyone a role with clear expectations and set how each person's role will be a contribution to the KPIs. To avoid any confusion or miscommunication that may pop up down the line, get everyone on the same page from the get go.
𝥀 Ideate
Idea generation → Now that everyone's clear on what you're building and who you're building it for, it's time for the fun stuff! Get in a room with your markers and stickies and get brainstorming on what to include in the digital solution that you're building.
Sketches and Wireframes → Start building sample sketches on what your solution will look like. This will go through iterations along the process, but this is the first step in bringing your ideas to life, even if they're only on paper (or a whiteboard).
𝥀 Build
Features → What's the basic functionality that your digital solution requires? Think about the UI elements and gestures you'll need on the app, and the responsiveness of the solution. What does it look like on a tablet or Apple watch?
Prototypes → Get building! You have everything you need and now it's time to bring those paper (and digital) sketches to real life.
𝥀 Get Feedback
To ensure you're building something that fulfills your users' needs, here are some examples of what constructive feedback would be helpful to receive.
Wait times → Are load times slow for your users? Do they have to wait long for any pages to load?
Errors → Do any error pages pop up for them? Are there any features not working, or not working the way they should be working? Get specific.
The good stuff → Know what works! Note down the items that work seamlessly for your users as well.
𝥀 Finalize
The time has come to get all the final details in.
Layout → The images, icons, button placements, fonts, colours, design...look at every element and finalize the look and feel of your solution.
Micro-interactions → These will be the interactions your customers won't forget. Every word and action counts, so go over the transitions from one button to another, the pop up chat boxes, the copy written for every interaction...remember, it's all about the user experience.
𝥀 Analyze
A/B test → Test away. Your solution is built, so now it's time to get it out and see what the world thinks. Keep in mind, just because you've shipped out a solution doesn't mean that changes won't happen. Keep an ear on what users are saying and how you can improve their experience going forward. Changes in human behaviour are constant and it's your job to keep up with them.
Revisit your KPIs → Remember these? Now's a good time to go back and see if you're on track to meet your KPIs. If there's anything else you need to reach your goals, now's a good time as any to know what's missing.
----
We hope you found this checklist helpful! Do you have a go-to UX process that you follow? We'd love to hear it.
If you want to learn more about building great UX for digital financial solutions, you'll find our
helpful.